Nikki, Sally, and Jan had a blast at the SAEF conference in Adelaide. Held at the National Library, it was the first time that many of the participants in SAEF had the opportunity to meet one another!
The 'Connect' dream team – from L to R, Sally, Jan, Nikki, and Nerida Wilson.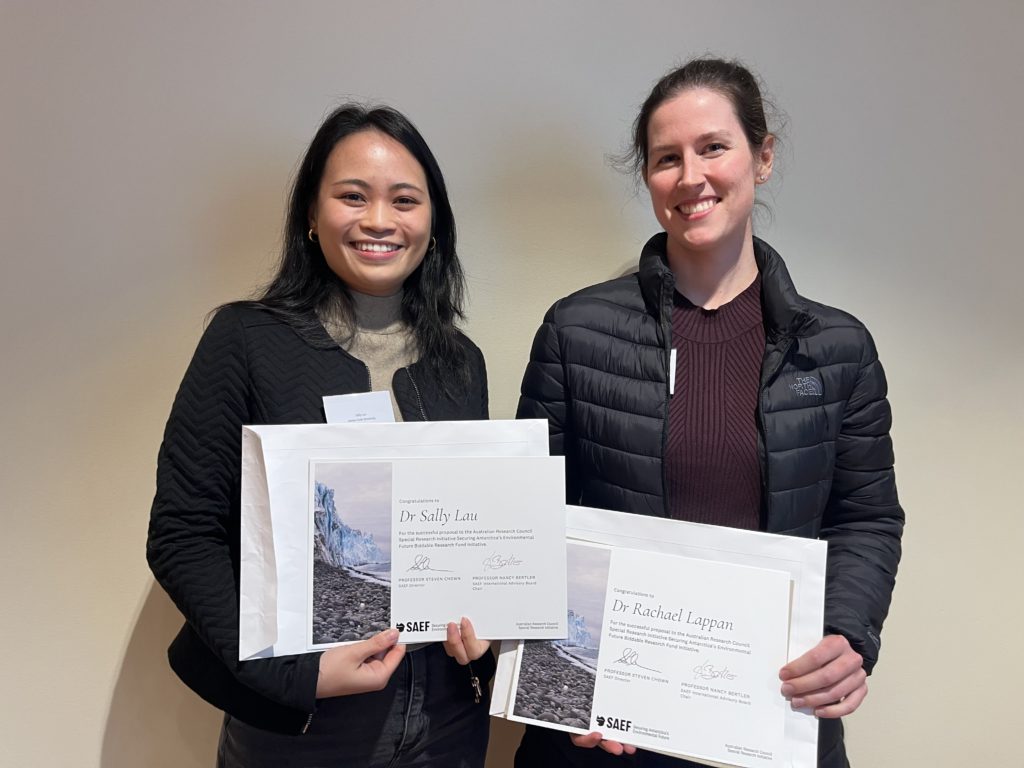 Biggest congratulations to Sally Lau, who together with Rachael Lappan, was the inaugural recipient of the SAEF biddable Research funding. Aimed at ECRs, it's an initiative designed to support innovative, high-risk science. Go Sally!
Jan was delighted to meet Alun Thomas, Mawson's grandson, who gave an inspiring speech about his Grandad. Alun now volunteers at the South Australian Museum where he works on accessioning his grandad's valuable collections.