Jan Strugnell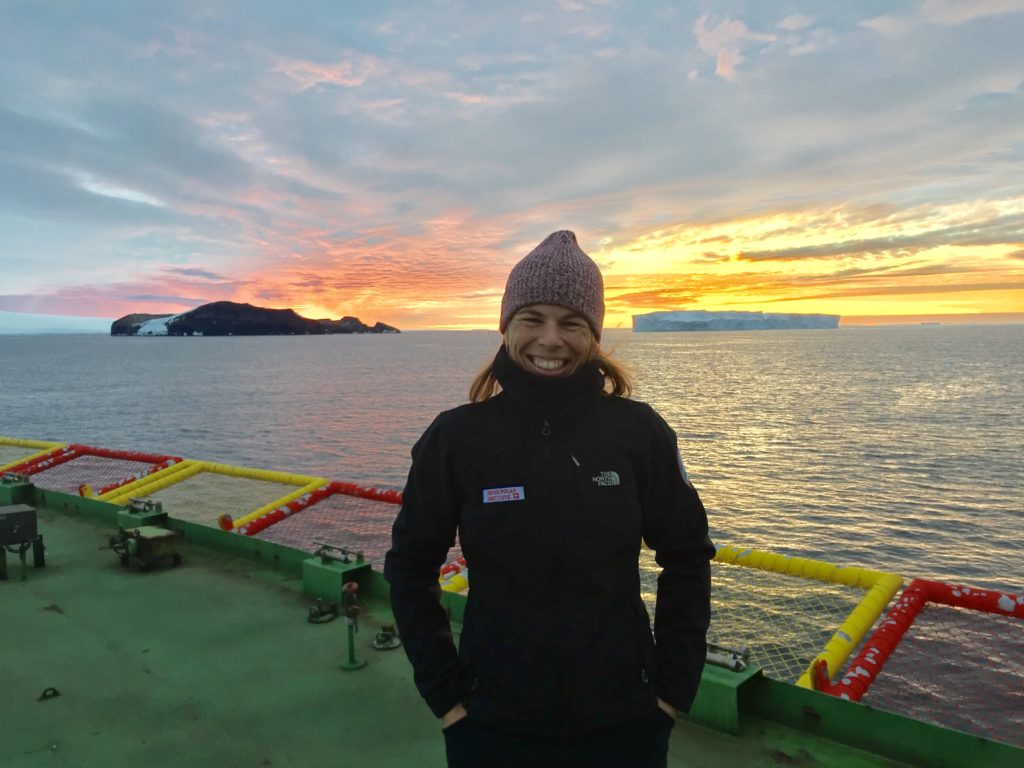 Jan applies next generation sequencing tools to help solve bottlenecks in fisheries and aquaculture industries. Supported by the ARC, her laboratory group is investigating population differentiation, recruitment and adaptation in a range of commercially important lobster species and are investigating the genetic basis for resilience and susceptibility to temperature stress in abalone. Jan also works on marine species that are shifting range in response to climate change and employs eDNA techniques to detect rare and invasive aquatic and marine organisms. She also investigates population and species level molecular evolution in Antarctic and deep-sea taxa in the context of past climatic and geological change.
Jan Strugnell investigates the evolution and function of marine organisms using genomic and proteomic techniques. Her research encompasses both applied and blue skies questions.
---
Ira Cooke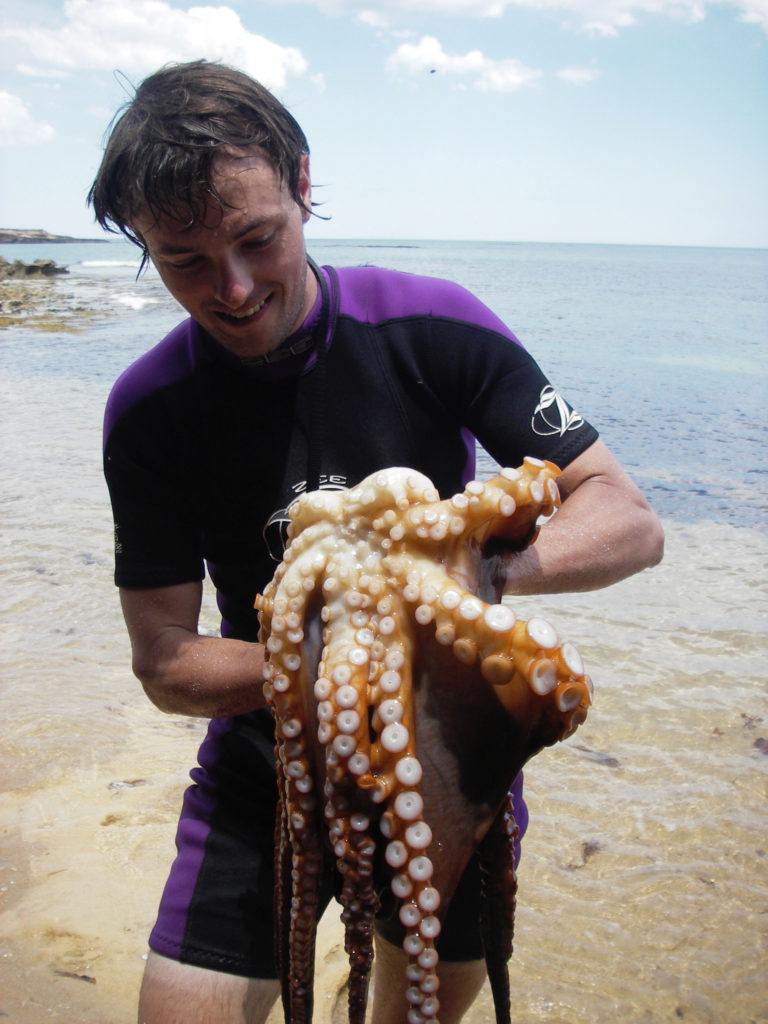 Ira is interested in computational tools and workflows for analysing large 'omics datasets. He applies these to a wide variety of research questions from clinical applications of genomics to human health to aquaculture and the biology of corals and cephalopods.
His two main research interests currently are the application of population genomic techniques to understand recent evolutionary processes, and the use of gene expression measurements (proteomics and transcriptomics) to understand the molecular bases of key biological functions in marine invertebrates including development, toxicity, immunity and microbial interactions. He often develops new workflows and occasionally develops new computational tools to assist with these analyses.
---
Alyssa Budd
Alyssa Budd uses a range of molecular and bioinformatic tools to investigate evolution, ecology and environment. Alyssa's keen interest in molecular biology developed following completion of a Bachelor of Science with Majors in Ecology and Marine Science at the University of Queensland; during her honour's year. Working in the Degnan Marine Genomics Laboratory, Alyssa studied a set of developmental genes responsible for shell patterning in tropical abalone. This work lead to a position within the CSIRO Marine and Atmospheric Research Division, examining the evolutionary, genetic and environmental influences on prawn pigmentation for aquaculture.
Alyssa recently completed a PhD at James Cook University, which investigated the epigenomic and transcriptomic effects of temperature on sex change in Australian Barramundi. Throughout her PhD, Alyssa was involved in a broad range of projects from sequencing HPV in marine turtles to conducting aerial dugong surveys along Australia's east coast. Currently, Alyssa works in the Marine Omics Lab to develop environmental DNA survey methods to detect rare marine species.
---
Shannon Kjeldsen
Shannon is passionate about wildlife conservation, and uses genomic tools to investigate a variety of ecological questions. She completed her undergraduate degree in Animal and Veterinary Bioscience (with honors) at the University of Sydney, before moving to Townsville, Australia to pursue a PhD project investigating population genetics of koalas across Australia. Using the skills developed throughout her studies, she has been involved with a variety of different genomics projects, from phylogeny and population structure of native Australian mammals (including koalas and dingoes), to captive breeding of aquaculture species, and developing non-invasive monitoring techniques for marine fishes.
She is currently involved in a citizen science project – Redmap Australia (www.redmap.org.au), which aims to track marine species which may be shifting their distributions as a result of climate change.
---
Legana Fingerhut
Legana completed her degrees in Zoology and Ecology & Conservation and Honours in Molecular Biology which incorporated a fascinating octopus venom research project. During her Honours, she developed an interest in bioinformatics and its potential for large and efficient data management. This led her to a PhD that involves a genome wide search for antimicrobial peptides in the stony coral Acropora millepora. Legana will investigate antimicrobial peptide expression throughout coral development and explore how this expression changes with mucus and its associated microbiome. She will additionally utilise a comparative genomics approach to study antimicrobial peptide evolution in coral species. Legana is a wildlife carer and snake catcher and exceedingly fond of bats and reptiles.
---
Cheuk Lau (Sally)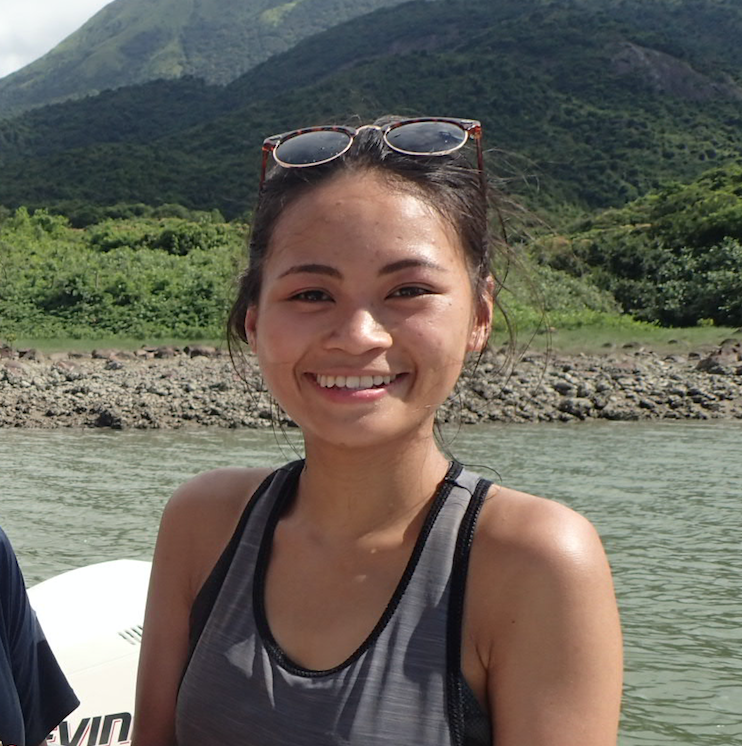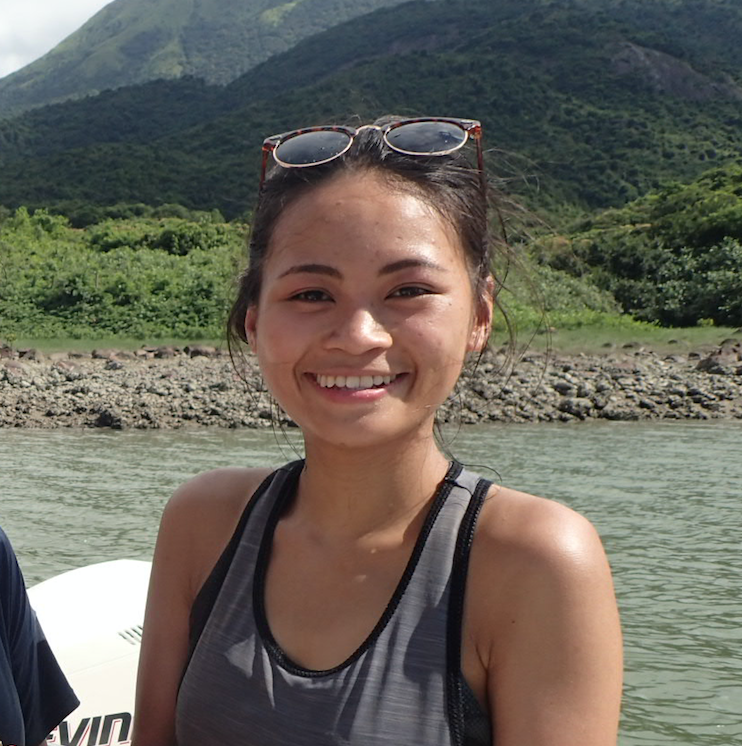 Marine ecosystems respond to climate change, and the Antarctic benthic system is no exception. In fact, geophysical research has demonstrated that some areas in Antarctica are one of the fasting warming regions globally under current climate change. While warming interferes with the stenothermal physiology of Antarctic species, it also induces other stressors to benthic assemblages including higher frequency of ice scours and increased sedimentation. It has become progressively clear that climate change alters the ecological dynamics of Antarctic benthos from a physiological perspective; yet, the imprint of climate change stressors on Antarctic benthic genetics remains a relatively unexplored territory.
Interestingly (very fascinating for me!), most extant Antarctic benthic species have persisted through climate changes in the past, including the most recent Pleistocene glacial-interglacial cycles. Some conceptual reads have suggested that understanding species' response to climatic changes during the glacial-interglacial cycles could give significant insights into their sensitivity to changing environments over time, including now and future. In addition, demonstrating the imprint of past environmental changes on genetics can give a fresh perspective on the ice sheet dynamics in Antarctica during last glacial-interglacial cycles. My PhD project will target and thoroughly dissect the above ideas using phylogeographic and population genetics approach.
---
Brooke Whitelaw
Brooke Whitelaw uses genomic, transcriptomic and proteomic techniques to investigate the evolution of venom within cephalopods. Originally completing a Bachelors of Wildlife and Conservation Biology at Latrobe University she developed an interest in cephalopod venoms. This lead to an honours project on the proteins within the posterior salivary glands (venom producing glands) in the southern blue-ringed octopus (Hapalochlaena maculosa) and the southern sand octopus (Octopus kaurna). She is currently pursuing this interest into her PhD ,which examines the evolution of octopod venom between two different systems: one containing the non-proteinaceous neurotoxin tetrodotoxin (southern blue-ringed octopus) and one with presumably predominantly proteinaceous neurotoxins (Californian two spot octopus). Her focus lies on the impact of a potent non-proteinaceous toxin into a venom system and the underlying evolutionary processes that allow for the incorporation of a toxin such as tetrodotoxin into a species.
---
Jia Zhang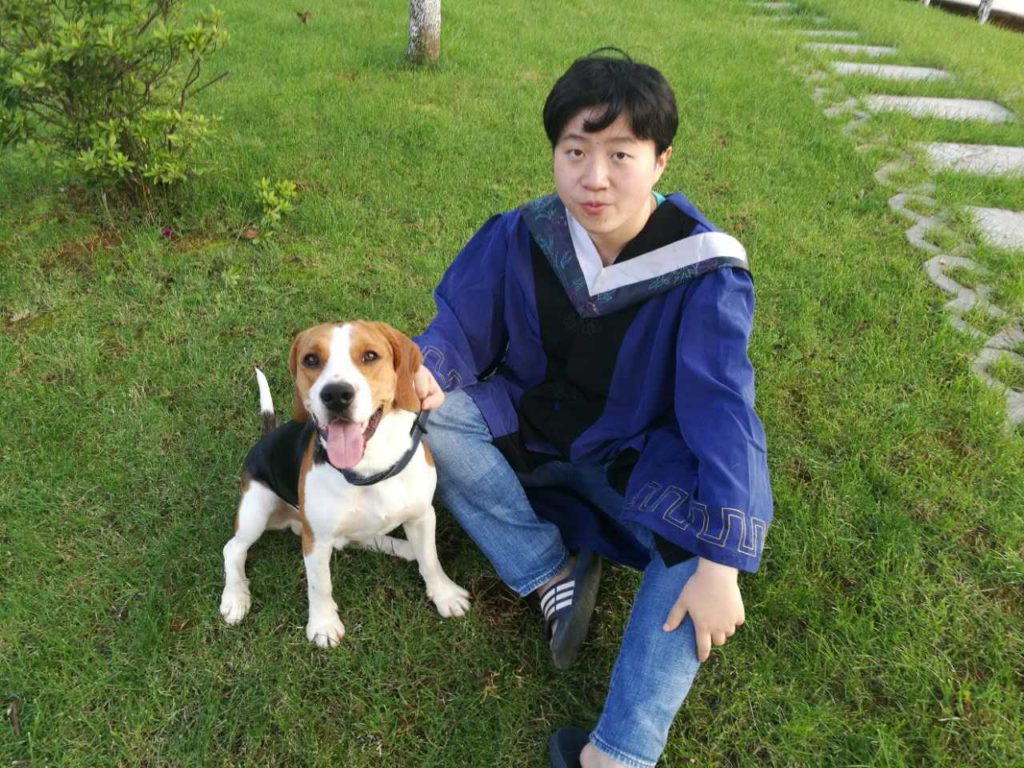 Jia likes to use bioinformatic tools to analysis genomic data. She is also interested in developing new tools, pipelines and data visualisation. She finished her Master's degree in Genetics at Kunming Institute of Zoology, CAS where she did de novo genome assembly for several mammals and transcriptome analysis for different tissues in high-altitude rodentia.
Currently, She is working on whole genome sequencing data of Acropora to understand the population history, genetic basis of heat tolerance adaption and the underline regulation network in coral.
---
Previous group members
Catarina Silva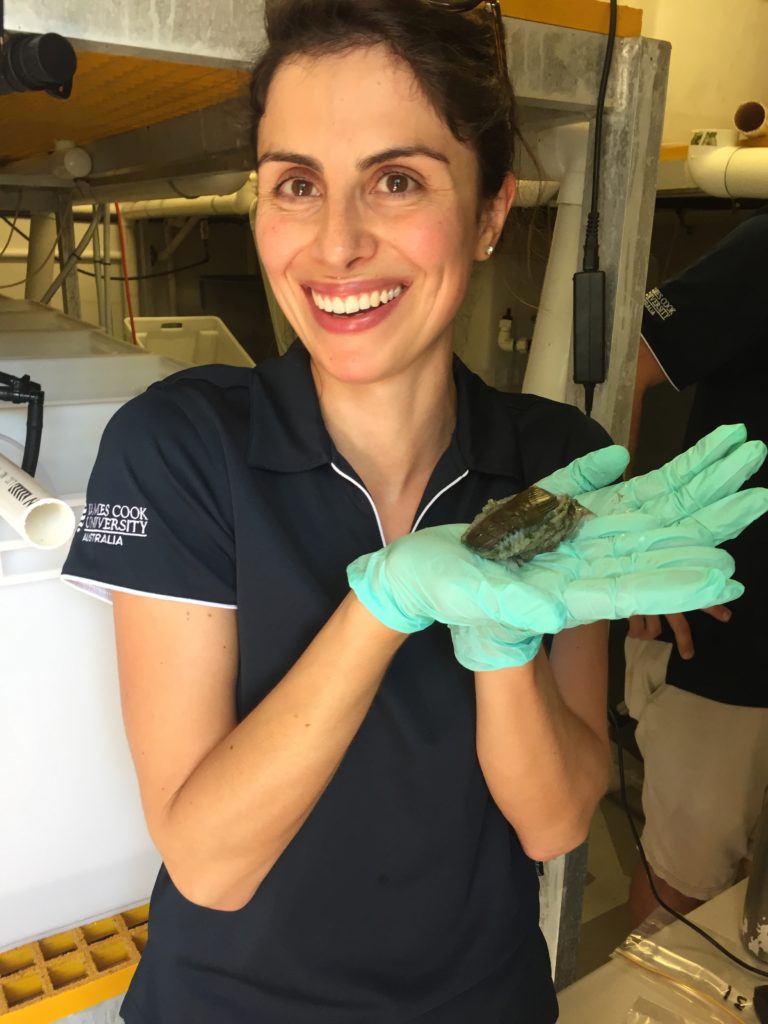 Currently she is using genomic tools (single nucleotide polymorphisms or SNPs) to investigate neutral and adaptive processes influencing the divergence patterns of a range of lobster species. She also applies genomic tools to tackle challenging issues and opportunities in fisheries, aquaculture and conservation.
Catarina's general research interests are related to understanding the interactions between genotype, phenotype and the environment. She uses genetic and ecological approaches to study the complex mechanisms driving the adaptation and dispersal of organisms (for example by examining patterns of connectivity, gene flow, plastic responses and genetic signatures of local adaptation).